Happy Couples Intensive
Every relationship has different stages of life: sometimes calm, sometimes happy and sometimes with sadness. Sometimes tensions run high. It is then no longer possible to feel each other well or to communicate optimally with each other.
Do you recognize these patterns?
You always have disagreements about seemingly meaningless things (which actually hide a whole world behind it).

You hide in hard work, few contact moments and avoid intimacy.

You have children, holidays, pets and both a busy job. Lots of balls to keep in the air and little time for each other.

You no longer know how to deal with your partner's emotions.

You have become more colleagues of each other in the company "The Houshold".

It no longer feels like you are each other's lovers.
What would it be like to see the sun behind the clouds again? No more waiting for the other person to come and save you, but coming together. Being able to look at each other with your back straight and being happy with each other based on equality. In the Happy Couples Intensive, you learn to build a bridge from your world to that of your partner. When head and heart resonate with each other, you can learn to discuss negative feelings in a safe way. In this way, you create an understanding environment for each other from connection.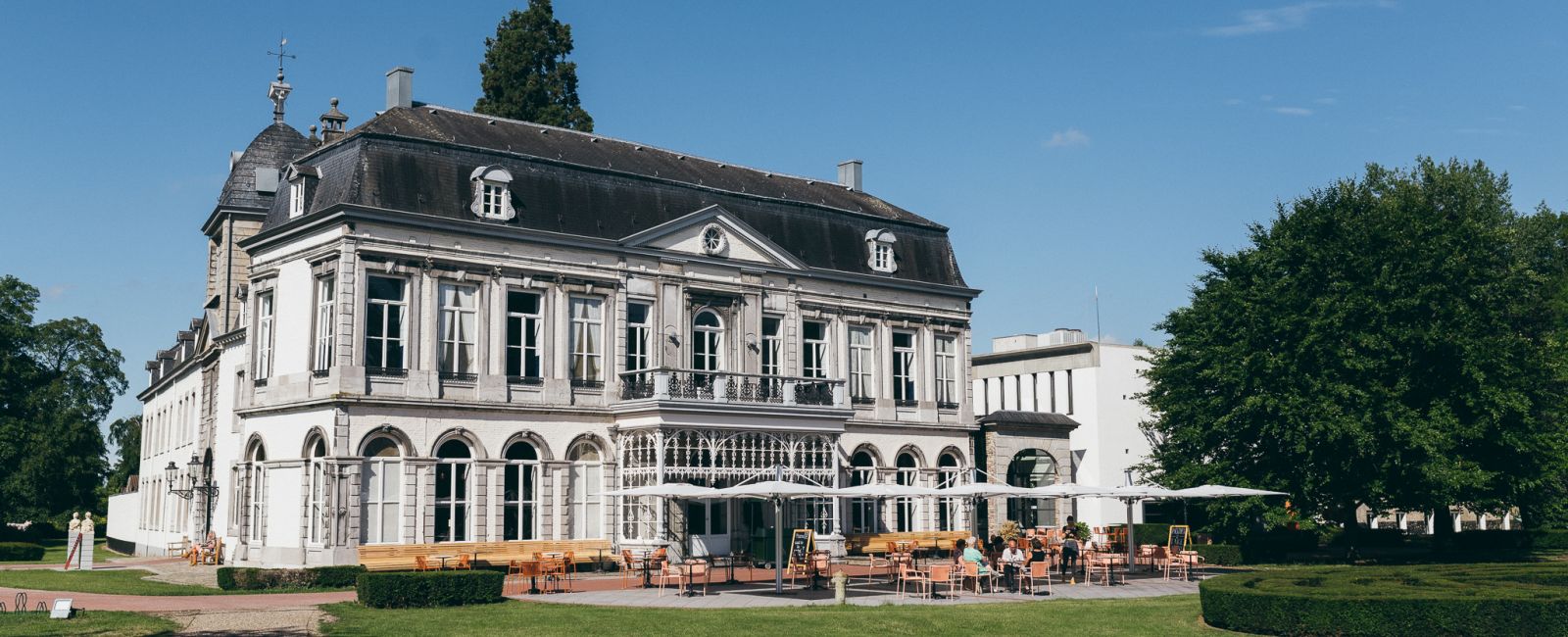 What is the Happy Couples Intensive?
The Happy Couples Intensive is a two-day one-on-one training. Usually this takes place at Buitenplaats Vaeshartelt in Maastricht. Here you are away from the tasks of home and work. There is time and attention for and with each other; just being partners again. It is of course also possible to dine and spend the night here. It is highly recommended to make use of this.
The goal of this intensive is to learn to understand each other's language again. During the Intensive we look at individual backgrounds that influence the relationship. When we understand them, it becomes easier to create a secure and intimate atmosphere together.
What is the Happy Couples Intensive?
We start with an introductory meeting, so that you can immediately experience whether there is a click.

Then I have one-on-one conversations with each individual. Here you are free to discuss what you want to change.

During a joint intake of 1.5 hours, we determine together what you are going to put your shoulders to the wheel to. We discuss the current situation of the family and the family background.

Two days of "one-on-one" with me at a special location, which will make you feel connected to your partner again.

A report of the two intensive days, in your own words and with your own agreements that you can continue to fall back on.

A "helping Hand" conversation in which, together, we look back and confirm that you can move forward again and also what may still need to be discussed. After this Happy Couples Intensive, you can move forward together again. You've learned how to listen to each other, be present and create a sense of security. Moreover, how you can take responsibility for the so-called "relational space". You can experience room for connection and playfulness again.
More information about the Happy Couples Intensive?
Do you want to take the decision? Or do you have any questions? Then I am happy to help.